Same day Laptop Configuration and Delivery for Business
new hire and replacement laptops delivered conveniently and quickly to your employees
management of inventory, asset tagging, delivery, collection and recylcing services
need to deploy a custom configuration? VPN? Domain?
we've done it all, and we have you covered!
​
OUR VISION
Fast, on-demand delivery of laptops and tech needs for business.
​
LaptopsNow launched in Boston and Los Angeles in March, 2021
​
OUR STORY
OUR TECHNOLOGY
As a company with decades of experience and hundreds of clients, we have the technical depth and insight along with a burning desire for efficiency in supporting the remote workforce.
Our clients, companies of all sizes, local and international, leverage our solution for faster turnaround and management of their business laptops.
details
Simple pricing

Customize your configuration, or choose our recommended configuration
​
​
Hardware Inventory
​
​
Asset Tagging
​
​
Security / OS Patching
​
​
Encryption ​
​
​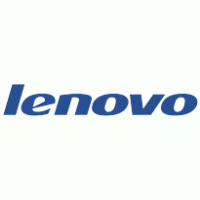 Next Steps:
​
1. Get in touch!
​
2. Use a pre-built hardware configuration, or document your custom configuration.

3. Your custom configuration will be built and documented in our facility
​
4. Select quantity, dates, supply user information and additional services needed
​
5. Same day delivery in select locations (more locations coming soon!).
Corporate Laptop Reuse
​
One business concern is the reliable wiping of company data and re-use of laptops
​
Our service will retrieve laptops, inventory and ensure it is ready to be used by another employee
​
​
Laptop Migration Services
Need help migrating your company's remote team to new hardware? 'White Glove' services available. Call us, we will put a laptop migration plan in place for your remote workforce to ensure their systems are maintained and data is secure.​
Laptop Recycling
​
We provide a service which will certify the laptop is wiped and ready to be recycled
To start, please provide some details below: